Aaron S. Hill (1992) hails from Troy, Missouri. Currently, he is studying at the Conservatory of Music at UMKC. Mentors have included Chen Yi, Zhou Long, Reynold Simpson, and Mara Gibson. (He also studies voice as a countertenor soprano.)
Mr. Hill has worked with the St. Charles Comm. College Symphony and the SCC Opera Workshop (2013/2014), the UMKC Dance department (2015, 2018), and the Lyric Opera of Kansas City in their Words + Music collaboration project (2015-'17). His work has been both nationally and internationally, notably the Exchange of Midwestern Collegiate Composers (Univ. of Iowa, 2015) and the Zodiac Music Academy and Festival (Valdeblore, France, 2016).
In June 2017 his score for the short film, CUT, received a nomination at the 48 Hour Film Festival in St. Louis, MO. Most recently, his piece, Forest Rituals, won third place and publication in the 2017 Abundant Silence Composition Competition.

Further, he has served as Officer of Media and Promotions for the UMKC Composer's Guild in the '16-'17 school year. Additionally, he sat on the Board of Directors for the Gateway Festival Orchestra of St. Louis for three seasons. Mr. Hill is also an alumnus of Phi Mu Alpha-Pi Zeta chapter.
---
Powered by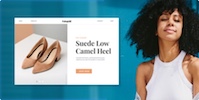 Create your own unique website with customizable templates.